Hi Primal People,
Happy Holidays. If you've been wanting a pair, 
now is the time to secure yours from our limited first production run
. Price has gone up $10 since Nov 30th, and
will go up another $10 after Dec 31st
 because that is the day I place 
my
 order to the manufacturer. Go to our new website 
http://theprimalprofessional.com/
, check out our extensive warranty and shoe care accessories we include for free, and let me get these to you as soon as they're ready.
Speaking of which, our outsole molds will finish by Jan 18th, our shoes will finish by 
Apr 12th
, then give us a week or two for distribution.
Worried that since these are new shoes, they might suck? Well, here are at least 3 people who have tried them, and didn't think they sucked! In case you missed it, minimalist shoe expert Nicholas Pang wrote up a fit review on 
Minimalist Running Shoes
. Next we have Steve, an IT recruiter who coaches candidates on interview technique, phone screen technique, and 
dress
, share his highly-relevant thoughts on his blog 
Technically Running
. Last but not least, Randall shares his experience wearing a pair of PriPros on his 
wedding day
 over at 
Birthday Shoes
.
I also wrote an article explaining why I chose a black leather, round-toe, closed-lace, cap-toe Oxford as our first model over at 
MyFiveFingers
, and did an interview about our shoes over at 
SurvivalPunk
.
Finally, make sure you click to display images in this email to see the next 2 photos.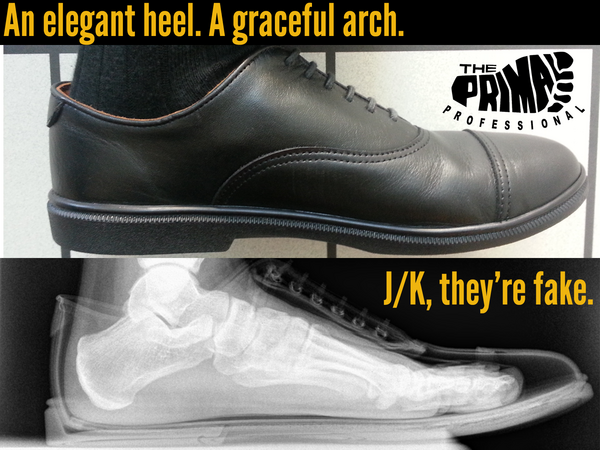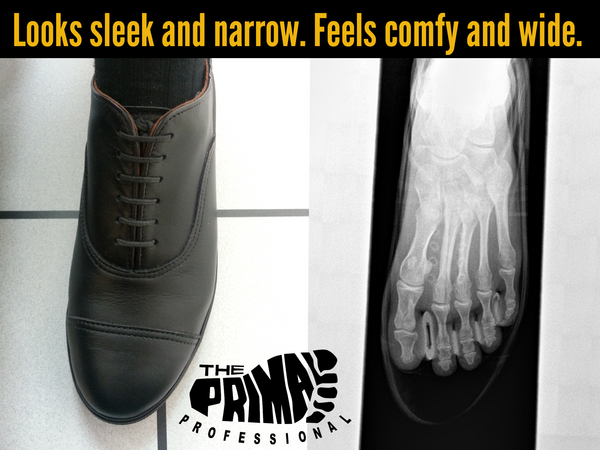 Stores, bloggers, healthcare professionals, and gyms...we are offering 3 ways to partner with us. Reply to this e-mail to request more details.

To a great year ahead,

Barefoot Mountain, CPA

For more frequent updates, Like us on 

facebook.com/thePrimalProfessional

 and follow us at  

twitter.com/PriProShoes

No related posts!